Charles and Merry Rayl Get Income for Life from the First Kansas Masonic Gift Annuity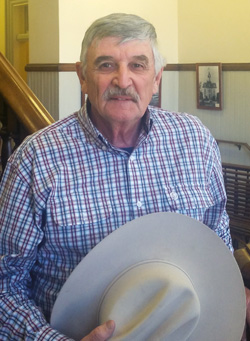 Brother Mason Charles Rayl is a retired attorney who understands how life-income gifts work and is such a fan of gift annuities that he and his wife Merry have four of them, including the first ever with the Kansas Masonic Foundation.
"Lately I have been trying to make a charitable gift annuity annually to some charity that does good work, and the Masonic Order has good programs—including for speech and dyslexia," Charles says. "The return on a gift annuity is attractive—much better than the interest you would get from the 'Last National Bank.' And a gift annuity is not going to run out after a certain number of years; they keep paying."
A decorated war veteran, Charles also initiated the first gift annuity with the Army Aviation Association of America and has CGAs with the Salvation Army and Emporia State University; the Emporia gift is in honor of his deceased parents and was funded with their home. "One of the benefits of a gift annuity is that you can fund it with appreciated property," Charles explains. "In addition, you get a deduction up front on your income tax; and a portion of the annual amount you receive is not taxable. It's a good deal for the charity and a great deal for the donor."
Charles earned a degree in animal husbandry from Kansas State University and then flew fighter jets in Vietnam, earning a Purple Heart. He continued his military service in the National Guard and rose to the rank of Colonel. After earning his law degree from Washburn University, he spent 40 years as a "country lawyer." Charles and Merry, a longtime schoolteacher, have been married for 44 years and have a small cattle ranch in Hartford, Kansas.
© Pentera, Inc. Planned giving content. All rights reserved.
Disclaimer