Edward C. & Bernice E. Seidel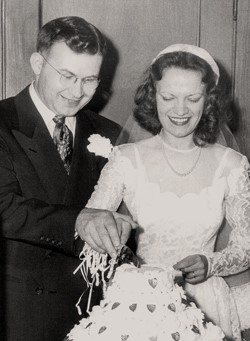 The Seidels' generous estate gift came as unrestricted and was to be used as best determined by the Kansas Masonic Foundation Board of Trustees. The money was endowed as the lead gift for the creation of the Freemasons Endowment that will be utilized to help brother masons in need as well as their widows and orphans.
Edward was a mason for 55 years and was always there to help and assist other brothers in their time of need—a quality embodied by every mason. It seemed fitting to establish this endowment from Edward and Bernice's gift because this is consistent with the character and actions of their past.
© Pentera, Inc. Planned giving content. All rights reserved.
Disclaimer